Are you doing a home remodeling or construction job and need to rent a dumpster in Phoenix? A roll-off container is a reliable tool for construction and residential job sites, allowing you and your contractors to eliminate trash hassle-free. The right size dumpster can be a wallet-friendly, easiest and fastest way to dispose of debris. Estimating the best dumpster size for your job can be tricky due to the many size options available in the market. This guide to dumpster sizes in Phoenix will help you make informed decisions regarding your dumpster rental.
How to measure the size of a dumpster?
Measuring the size of a dumpster is pretty straightforward. You measure your trash container's exterior length, width, and height in feet. However, to get the total volume, you'll need to multiply those dimensions, giving you the container's capacity in cubic feet. You'll need to divide the results by 27 to get the volume in cubic yards. The capacity in cubic yards is the amount of trash you can load into the container.
Don't worry if you don't like crunching the numbers because roll-off containers are pre-measured to the industry standards. Our Arizona Roll Off Services specialists will point out the correct dumpster size for your projects.
Residential and construction dumpster sizes in Phoenix
The containers we provide at Arizona Roll Off Services include 20, 30, and 40-cubic yard dumpsters. These different sizes serve various project types, whether you've got a residential clean-up or new home construction. Let's break down the typical project scale each of these containers can handle. We're confident that our customers can find the perfect dumpster for their endeavors. 
20-Yard Dumpster
Whether decluttering or renovating, having a spacious debris container can make a difference. Our 20-yard roll-off can hold up to 20 cubic yards of waste from residential or construction work. This amount of junk equals six to eight truckloads of garbage, making this dumpster size a great option for home clean-outs and small construction jobs. Our 20-cubic yard dumpster is often the best for heavy debris like tiles, concrete, dirt, yard waste, etc.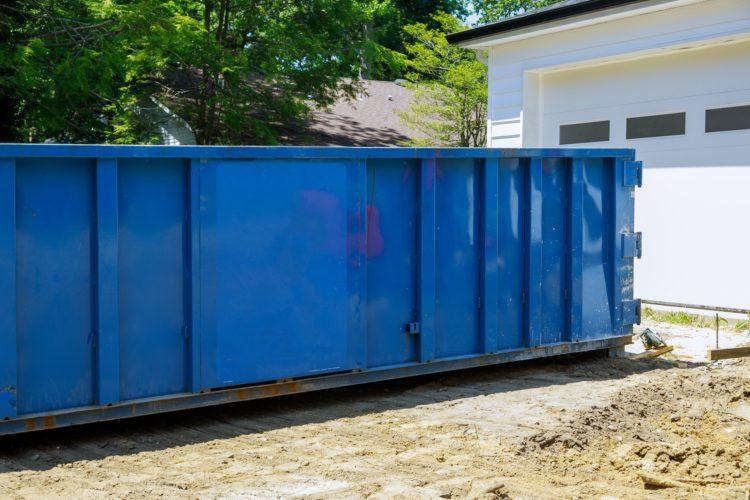 30-Yard Dumpster
A 30-yard dumpster carries up to 30 cubic yards of debris. Typically, this dumpster size can move debris equal to nine to eleven pick-up truckloads. It is the most preferred option for medium residential renovations, roofing projects, landscaping, windows and siding replacements, home additions, and new building constructions. 
40-Yard Dumpster
Complete home renovations or new constructions can produce too much waste, so we provide a mega dumpster size—40 cubic yards roll-off. It can hold any size of debris equal to 12 to 14 pick-up truckloads. You should request this dumpster size when you have extensive estate clean-out, foreclosure clean-up, or new constructions. Whatever job you throw our way, you can rest easy that we provide the correct container for the job. 
How to pick the size of the dumpster for your project?
Now that you understand the popular dumpster sizes in Phoenix, how do you select the right one for the job? When choosing the right container size for the waste, it is vital to consider your project's needs. First, know your debris size and job scale to help the right dumpster size. Some debris can be little but super heavy, like dirt, concrete, tiles, and shingles, while other waste types can be extensive, taking more space in the container. 
All dumpster sizes have a weight cap preventing you from overfilling or loading the dumpster. Often, your rental can charge additional fees for overloading, or they may not pick up the container if you've got junk lying haphazardly in the dumpster. 
If you have difficulty choosing the dumpster size for your job in Phoenix, you can count on Arizona Roll Off Services' customer support. Contact us today!
https://www.arizonarolloffservices.com/wp-content/uploads/2018/06/AROS-logo-web.jpg
0
0
Maureen
https://www.arizonarolloffservices.com/wp-content/uploads/2018/06/AROS-logo-web.jpg
Maureen
2022-09-05 22:09:57
2023-02-01 15:07:42
Guide to Dumpster Sizes in Phoenix