Dumpster rental overage fees are the total sum of money you can pay to cover additional dumpster services. Often you may have to pay overage fees if you breach the dumpster rental terms of use. This can stretch your budget and delay your project. Thankfully, you can 100% avoid dumpster rental overage fees. Understanding dumpster rental overage fees in Phoenix is crucial to avoid shelling more money for things you could avoid. Today we share the most common dumpster overage fees and how they can affect the overall dumpster rental fees.
What are the types of dumpster rental overage fees?
When you hire a dumpster, you typically deal with disposal, hauling, local taxes, and dumpster size fees. Once you sign up for the rental, your provider will give you the terms and conditions you must follow for an efficient and smooth process. While it can cost a couple of dollars if you breach the terms, some contract breaches could cost you thousands. 
When you rent a container, ensure you get all the information regarding your rental, including dumpster dos and don'ts. Below are the standard dumpster rental overage fees you can expect in Phoenix.
Cancellation fee
Here is a scenario; you rent your dumpster and set up a delivery date. However, life happens, and you decide to put your remodeling, home cleanout, or yardwork on hold for a while. This means you'll no longer be using the roll-off container you requested. What happens? You contact your Phoenix dumpster rental for a cancellation. And since your provider had reserved it for you, they'll lose money when you cancel your rental. This is why dumpster rental companies impose cancellation fees. A dumpster rental cancellation fee takes care of the company's interests, varying from one provider to the other.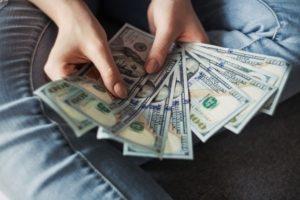 Extension fee
The dumpster extension fee is another example of a dumpster rental overage fee, and it can influence dumpster costs in Phoenix. Technically, you can rent a dumpster for a fixed period, like one week, two weeks, or a month. Dumpster rental services are unique to your needs, and it is even possible to rent for a longer time. 
However, sometimes you might need the container on site for a little while. Dumpster rentals charge extension fees daily, and the cost varies depending on your provider. If you anticipate that your project will take a long time, it's best to customize a long-term dumpster rental.
Overloading fee
Whether renting a 20, 30, or 40-yard dumpster, these containers have a weight cap. Any weight beyond the limit can attract a dumpster overloading fee. In some cases, it can be quite a hassle and safety hazard to haul an overloaded dumpster. You may be forced to unload the excess debris. And if your hauler has to wait around for you to unload, you might also incur wait fees. 
You need to get the right dumpster size to avoid overloading fees, and our dumpster experts can help you. Estimate the garbage and understand the material types you want to dispose of, as this helps decide the best dumpster size for your project. 
Trip fee
A trip fee, also known as a dry run fee, applies if your delivery team can't drop off the dumpster. This could be due to minimal placement and obstructions that interfere with delivery and pick-up services. Your Phoenix dumpster rental will charge a trip fee to accommodate transportation costs and time. 
Environmental fee
Dumpster rental companies strive to work and provide eco-friendly waste disposal services. And to achieve this, you'll have to chip in with the costs, which is the environmental fee. Usually, it is a small percentage of the dumpster rental fee.
Avoiding dumpster rental overage fees
Are you ready to book your container rental? Arizona Roll Off Services is at your service and we provide transparent pricing so you can ensure you know what you're getting up front. Ready to book? Contact us today.
https://www.arizonarolloffservices.com/wp-content/uploads/2018/06/AROS-logo-web.jpg
0
0
Maureen
https://www.arizonarolloffservices.com/wp-content/uploads/2018/06/AROS-logo-web.jpg
Maureen
2022-07-31 22:35:57
2023-07-27 11:00:50
Understanding Dumpster Rental Overage Fees in Phoenix