Are you stuck with stuff you can't sell, donate or use anymore? Or perhaps you've got a construction project on the horizon? Dealing with clutter and construction debris can be depressing. And regardless of the project type, you need a safer and more cost-effective disposal solution for the waste. Dumpster rental can be a great help to eliminate waste efficiently and cost-effectively. Let's look at the 4 reasons to rent a dumpster in Phoenix plus one bonus reason.
4 reasons to rent a dumpster in Phoenix
Spring cleaning
Home clean-up —including spring cleaning— is one of the best reasons to rent a dumpster.
Spring cleaning can be a major home clean-out that results in massive garbage. Whether you clean out your house every season or do it once in a long while, dealing with trash can be exhausting. Renting a dumpster will give you the much-needed extra support to dispose of the waste.
Whether you've got a small kitchen to purge, an attic to declutter, or a garage clean-out during spring, the right container makes the work easier. 
Renovations
Do you want to redo your kitchen, bathroom, or the entire property? Removing demolition debris and junk can be tiring for a renovation project. You can use a dumpster to remove tiles, drywall, carpeting, concrete, old furniture, toilet, tub, shingles, and much more.
The best part is that you'll get the right dumpster size for every renovation size. Whether you want to fix the windows, add a room, or renovate a multi-family home, your dumpster rental can help. 
Landscaping
Yard cleaning can be more than trimming branches and removing bushes. You'll need a dumpster if you have to remove decking, create walkways, curve out edges, sod, tree stumps, and dirt. A 20-yard dumpster, for instance, can clear six to eight pickup truck loads of yard debris at a go, and this means that you can dispose of tons of yard debris quickly.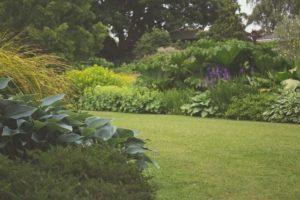 Construction
Construction sites are synonymous with debris, and dumpsters efficiently handle the waste. Whether you're building a residential, commercial, or industrial property, your hauler can remove the garbage in record time. Also, it is mandatory to create a reliable waste plan for construction sites to guarantee the site's safety and environmental protection.
In Phoenix, you can rent a dumpster for construction waste like concrete, metals, wood, glass, plastics, ceramics, tiles, bricks, cement, dredging, insulation, and bituminous materials.
If these 4 reasons to rent a dumpster in Phoenix aren't good enough, don't forget about our bonus reason:
Moving
Are you ready to move homes? Moving is another (bonus) reason to rent a dumpster in Phoenix. The amount of decluttering you'll need to do can be astronomical. You're likely to find dozens of boxes full of things you don't need. And such stuff will waste your time, space and money to move them to the new place. Dumpsters are handy when you need to remove all the unwanted things in your home before moving. 
You can toss unwanted furniture, appliances, mattresses, books, cardboard, papers, and any junk in between. When you schedule a dumpster service, you won't have to worry about recycling and junk disposal before moving.
Rent a dumpster in Phoenix from Arizona Roll Off Services
Are you remodeling, landscaping, or building in the Phoenix area and need a dumpster? Arizona Roll Off Services crew is here for you. Whether you need a container for a residential, commercial, or industrial project, we've got the right sizes for the job.
We offer 20, 30, and 40-yard dumpsters ideal for home jobs, construction sites, and commercial businesses. Dispose of up to fourteen pickup truck loads of construction debris without breaking a sweat. Rent a dumpster in Phoenix for a day, three days, a weekend, or even a couple of weeks hassle-free.
https://www.arizonarolloffservices.com/wp-content/uploads/2018/06/AROS-logo-web.jpg
0
0
Maureen
https://www.arizonarolloffservices.com/wp-content/uploads/2018/06/AROS-logo-web.jpg
Maureen
2022-07-17 22:12:17
2023-07-27 11:01:37
4 Reasons to Rent a Dumpster in Phoenix