Dumpster rental overage fees are additional expenses you can incur for breaching the agreed dumpster use agreement. Dealing with extra fees is never fun, especially when working on a labor-intensive job like remodeling, demolition, landscaping, or construction. Your residential or commercial project has a specific budget, and paying extra out-of-pocket fees can be challenging. By getting the correct information, you can avoid dumpster rental overage fees in Phoenix.
If you're in the Phoenix area and need a dumpster, approach Arizona Roll Off Services. We deliver unmatched dumpster rental services for homeowners and commercial business owners. Let us help you cut costs for your waste management and removal project. Contact AZROS customer support for quick and reliable solutions. 
How Do You Avoid Dumpster Rental Overage Fees in Phoenix?
Dumpster rental overage fees are 100% avoidable; you can pay the flat-rate fee upfront and use the container responsibly to avoid fines. Our ultimate goal is to keep the service costs to the bare minimum for our customers, ensuring you enjoy a seamless rental process.
1. Hire From A Reputable Phoenix Dumpster Rental
Working with a local Phoenix dumpster rental is an excellent idea to avoid inconveniences. A reputable hauler ensures you get the correct information and services when needed. You need a responsive Phoenix dumpster rental that responds swiftly to your concerns, like when you need to know the weight limits and acceptable debris. 
Importantly, understand the terms of service provided by your local company. Dumpster rentals have guidelines regarding acceptable waste materials, weight limits, and rental timeframes. Ask about the applicable overage fees, so you're aware of the situation. 
2. The right Dumpster Size is Key.
Dumpster overage fees can be a result of overloading or overfilling. The wrong dumpster size is often the root cause of overloading. Pick the right dumpster size from the start, ensuring it matches your job size. We supply three different dumpster sizes to suit your unique project. The 20-cubic yard bin is excellent for small and medium home remodeling works. Our 30-cubic yard roll-off works for home and commercial construction jobs. The 40-cubic yard roll-off dumpster is our biggest container for construction and demolition projects. Whether working on a minor home upgrade or an entire construction project, we can supply the right dumpster size for your job site cleaning. Need to know what size fits your project? Our customer support is super helpful.
3. Know and Avoid Banned Debris
It is easy to group everything as waste when cleaning out house junk or disposing of construction waste. However, only some things go to the dumpster because there are guidelines and waste management to follow. The rule of thumb is to confirm with your hauler the kinds of acceptable debris. AZROS prohibits toxic materials like paints, chemicals, medical waste, batteries, and electronic waste in the dumpster. Putting banned items in the bin can cost you a pretty penny. Stick to the original list of acceptable items to avoid paying fees to handle prohibited debris. 
4. Plan Your Rental Time to Avoid Extension Fees
Extending your rental period can cost extra fees. Often dumpster rental extension fees accrue daily, which can be expensive. We offer flexible rental periods; you can customize them to fit your project's schedules. Consider the time it will take to clean out the debris when scheduling your dumpster. Most standard rental time is seven days, but you can rent for more or fewer days.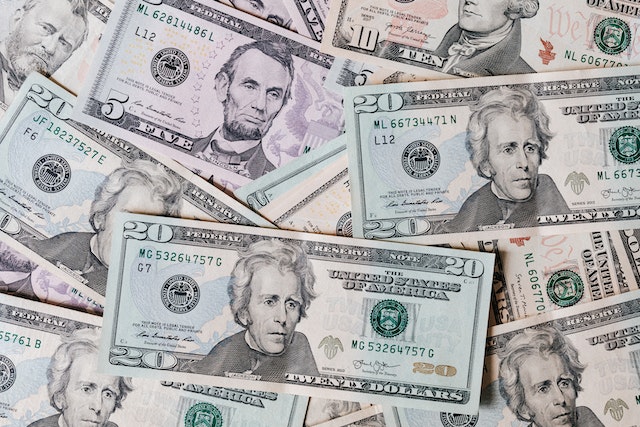 5. Prepare for Drop-Off and Pick-Ups
You need enough space to accommodate the dumpster, including room for roll-aways and pick-ups. Dumpster trucks will need some room to incline and stage the dumpster. Obstructions can make it a hassle to deliver or retrieve the dumpster. Hence, you might have to pay dry-run fees.
Ready to get an affordable, reliable dumpster rental? Contact Arizona Roll Off Services today!
https://www.arizonarolloffservices.com/wp-content/uploads/2018/06/AROS-logo-web.jpg
0
0
Keren de Zwart
https://www.arizonarolloffservices.com/wp-content/uploads/2018/06/AROS-logo-web.jpg
Keren de Zwart
2023-03-21 16:37:52
2023-07-27 10:58:34
5 Tips to Avoid Dumpster Rental Overage Fees